Selfie: a word that entered Oxford dictionary. But, more than this, a trend that entered celebrities lifes.
The fever touched its highest point with the Oscar selfie made by Elle DeGeneres and Bradley Cooper. After this, selfies invaded "the stage" in imitating the original one.
Celebrities love to see themselves in pictures and more than this to make the picture themselves. Even Barack Obama loves the selfies, even at funerals. We remember the selfie moment he had at Nelson Mandela's memorial service.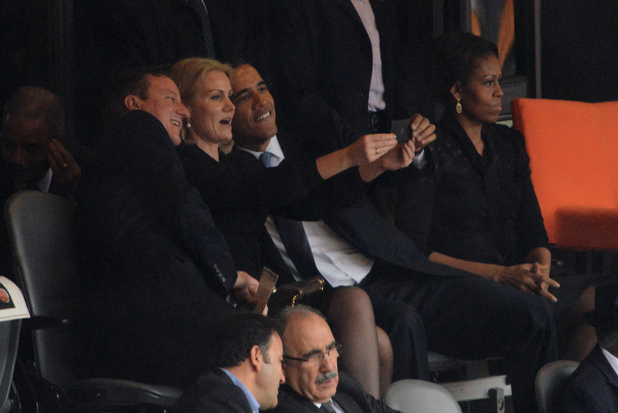 This week we had Amber Valetta, Trish Summerville, Sophia Brush and Kate Mara taking a selfie at the H&M party for launching the Exclusive Conscious Collection.