Louis Vuitton is known, especially, as a travel bags brand. When its craftmanship goes beyond this, you know it is time to expect more. From the collaboration with Christian Louboutin for the project The Icon and Iconoclasts, Louis Vuitton draws another inspiration: a shopping troley. One thing you might have never expected from Louboutin, at least. Also, it is surprising that Christian Louboutin lend his swank to LV.
But, the shopping troley is live and ready to be put on work. The bag comes with round handles and red-calf hair back panel, front pocket, golden brass corners, a metal Siamoise ornament and, of course, LV mark and logo. Inside, it can be found the LV Monogram clutch.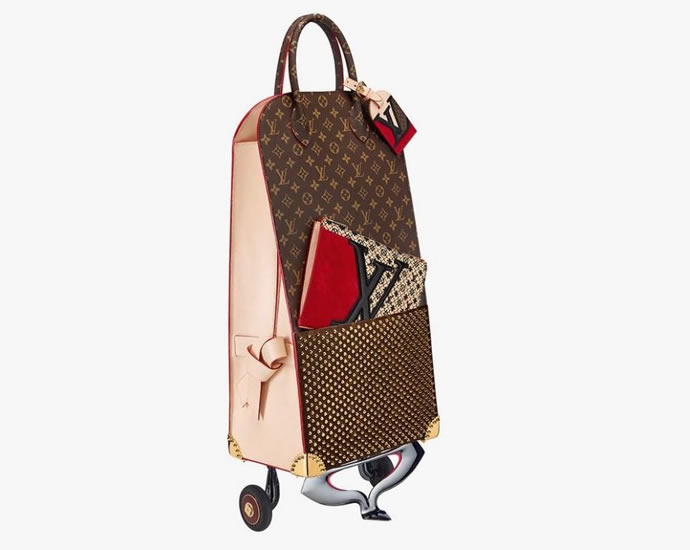 It is very chic to go shopping with it, very much Parisian.
"A classic bag, the most Parisian bag so that you can be super glamorous. You don't have to feel like a loser with your leeks inside your bag." said Christian Louboutin.
Well, I do not know if many of you would give 23.000 euros only for the bag to go shopping but, at least, some will!
Editor Andra Oprea